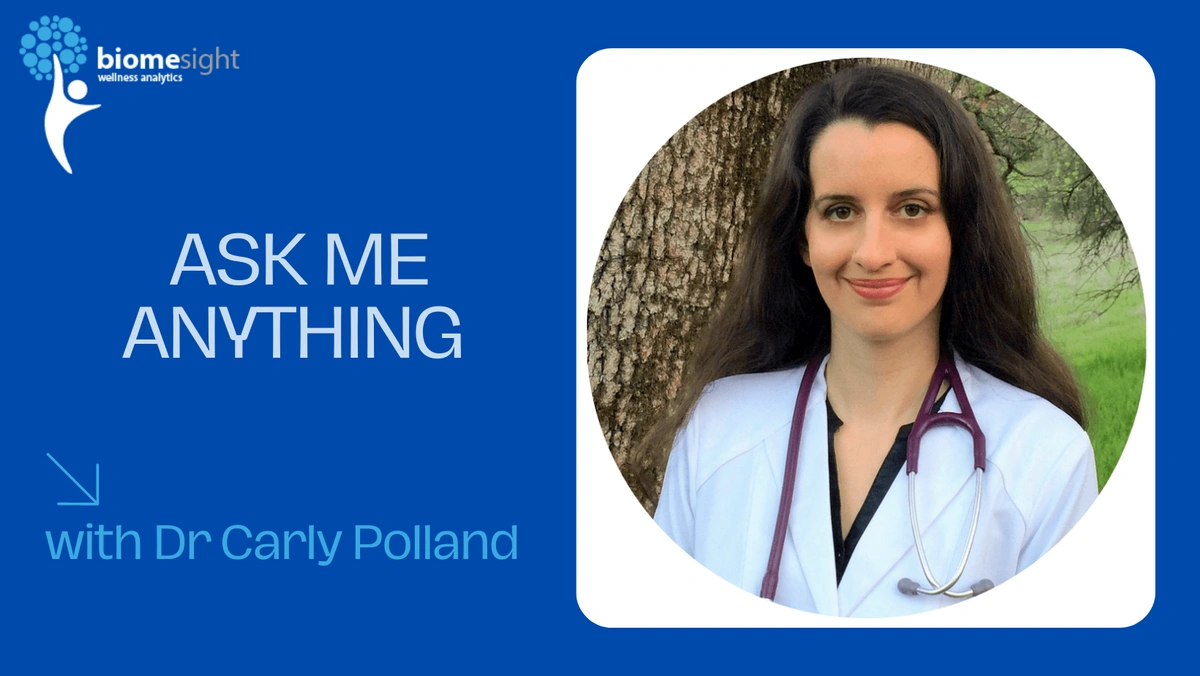 Ask me anything - Session with Dr Carly Polland
We would like to invite our user community to send questions in advance for an AMA (Ask me anything) session with our clinical lead, Dr Carly Polland, ND.
Carly will answer your questions and record it. We might release it as a single session or multiple shorter sessions on our youtube channel, depending on the questions we get.
Question guidelines:
As always, please note that all questions and answers are for educational purposes only and are not medical advice.
Dr Polland cannot provide personal medical advice, however, she can talk about general topics relevant to you, so if your question includes specific details, she will need to filter that out to make it more general before answering it.
How to send your questions:
Email support@biomesight.com with subject: "AMA with Dr Carly Polland" and put your question in the email.